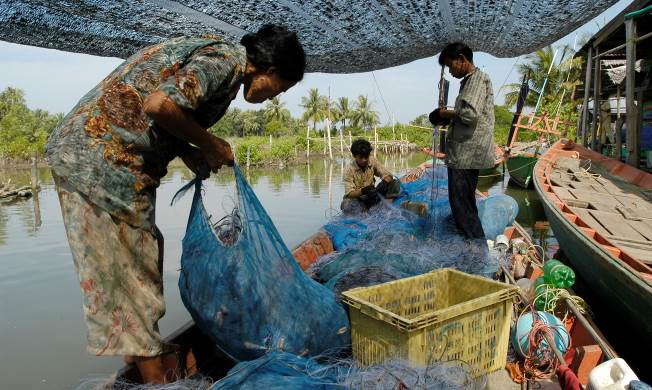 In November 2016, with support from ICCO Cooperation, Morodok began a new 3-year Fisheries Project, aimed at helping fishing families in 5 communes surrounding Kompong Som Bay to have increased incomes through sustainable fishing practices, access to finance, and improved marketing techniques.  The 5 communes are: Chikhor Krom, Chrouy Svay, Andoug Tek, Thmor Sar, and Tumnop Rolok.
The project has three objectives:
Fishery resources are effectively managed by the community fisheries in a sustainable way.
Community Revolving Fund (CRF) committees are effectively managing loan and saving businesses in a profitable, scalable, and sustainable way, thus improving the access of fishing families to sustainable financial services.
Fishing families have increased income through "value addition" and better access to markets.
Under this project, Morodok is receiving technical support from Rural Entrepreneurship & Market Inclusion in Cambodia (REMIC), in order to help improve the community's fishery food processing techniques and their access to markets for their products.